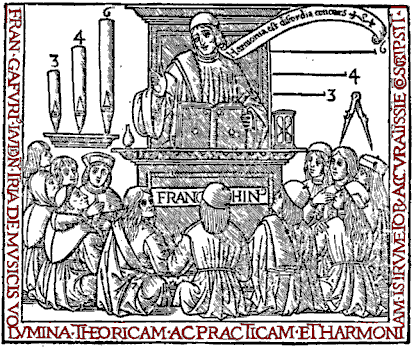 Gaffurionline
I materiali raccolti in queste pagine non hanno pretesa di sistematicità: li condivido perché potrebbero essere utili ad altri. Sarà mia cura ringraziare chi volesse segnalarmi errori, suggerire links o inviarmi Pdf da aggiungere alle risorse bibliografiche.
In these pages I'm gathering information for my personal investigation. The collection of data is constantly in progress and I share them to be useful for other scholars. It will be a pleasure to acknowledge everyone wishing to report errors, recommend links or send me Pdfs to develop the bibliographical corpus.
Davide Daolmi


Dipartimento di Beni Culturali e Ambientali | Università degli Studi di Milano
Collaborazione alla ricerca
Davide Stefani
Web developer
Davide Del Zoppo
Laureato in Cultura e Storia del Sistema Editoriale, si occupa di pubblicazioni digitali e web design. Ha realizzato una mostra virtuale per Apice (Università degli Studi di Milano, ha collaborato con aziende e privati nell'ambito delle digital humanities. Musica e letteratura sono il centro costante di ogni suo interesse.